Our team of qualified and skilled doctors have been trained in some of the best institutes in the country.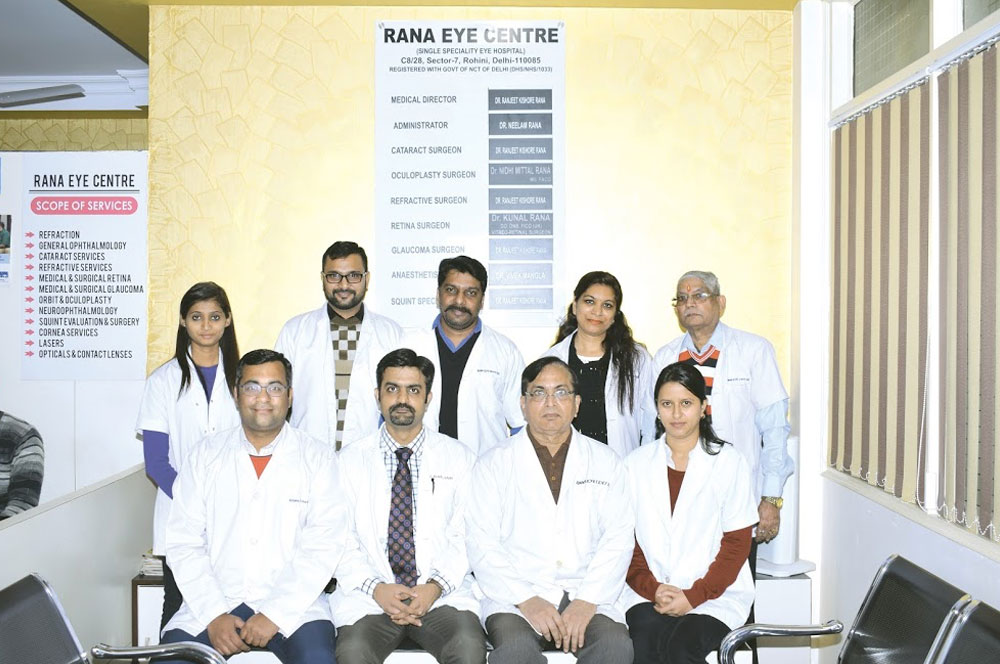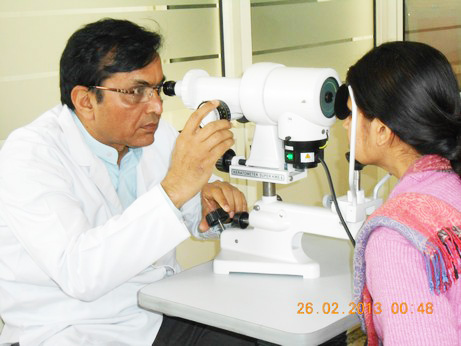 Dr. R. K. Rana
The Director & Senior Phaco, Refractive & Ant. Segment Surgeon, Dr R K Rana is an alumnus of Maulana Azad Medical College, Delhi. He completed his MBBS in the year 1973. His post graduate degree in Ophthalmology from Guru Nanak Eye Institute, Delhi was competed in the year 1979. He underwent his training in Refractive Surgery at Japan in 1992.
More than thirty years of his experience and hundreds of successful surgeries, makes him an authority in Ophthalmology. The areas of his special interest and expertise are MICS cataract surgery, refractive surgery, squint surgery & glaucoma surgery.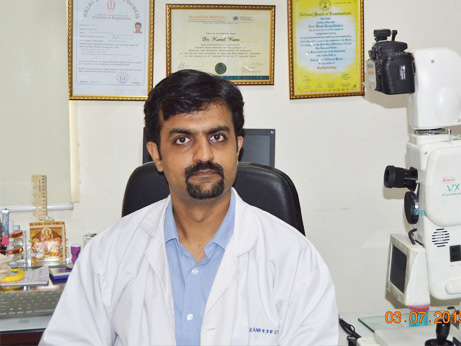 Dr. Kunal Rana
The Medical Director and Vitreo Retina Surgeon, Dr Kunal Rana has been trained at the world renowned Aravind Eye Hospital in Tamil Nadu, under the guidance of some of the best retina surgeons in the world. He excels in the diagnosis and treatment of diseases of the retina, uvea & neuro-ophthalmology. His special interests are management of retinopathy of prematurity in preterm infants, diabetic retinopathy and ARMD.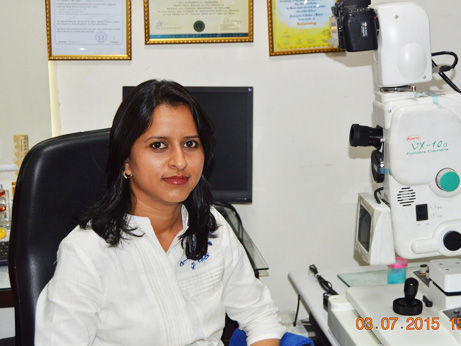 Dr. Nidhi Mittal Rana
Director (admin.) and Oculoplastic & Aesthetic Surgeon Dr Nidhi Mittal Rana, is a specialist in the field of plastic surgery of the eye lids & surrounding tissues. She has trained and worked at the world-renowned Aravind Eye Hospital in Tamil Nadu with the best in the field. She is a certified practitioner for facial injections of botox & fillers.